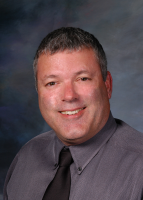 Dan Callahan
Managing Partner
At the helm of Callahan Lawyers Service Inc. is Dan Callahan, a former director and an active member of the National Association of Professional Process Servers since 1984. Dan is also a founding member of the New Jersey Professional Process Servers Association and the New York Professional Process Servers Association as well as many other State Process Servers Associations. There are very few in New Jersey more dedicated or more knowledgeable with respect to service of process.
Dan manages the sales and service department of Callahan Process Service, a division of Callahan Lawyers Service Inc.. He routinely meets with lawyers and court personnel exploring their needs and assisting them in fulfilling those wishes.
Dan says, "As a proven leader in the Process Serving community, we are frequently sought after for direction and guidance by competing agencies as well as legal assistants, court clerks, judicial support personnel, lawyers and folks finding themselves caught in the system."
Under Dan's guidance, Callahan Lawyers Service Inc. maintains a full administrative staff to support our agents and you, our clients. We are a process serving, legal support service and surety bail bond agency serving all of New Jersey through our Hackensack, New Jersey headquarters. Additionally, we serve all states through our affiliation of trusted agents. Dan has built a network of trusted process servers and agents nationally; some he has been dealing with for more than 30 years and many are considered friends.
Back to Leadership Biographies